Hi all
Just to let anybody now that is interested that I lit a fire in the Fodem today for the first time!! Lit it on wood only until pressure increase was seen then smokeless coal (bought at Warwick ME show) and then lumps of big "real" coal that had been given to all the entrants at Masham (even those not in steam)
Took over an hour to get to about 40psi (no chimney extension and no fan, then once the coal really started burning checked out water pump and injector. Both worked well (injector really only above 75psi) and on to lift the safeties. Kept pressure below 140psi with a roaring fire so it all looks good for a "real" steam test with a boiler inspector. Hopefully I can arrange this before the next rally at Crathes next week.
Only minor downside is that the engine will not run in reverse (althought it did rub backwards on air!) - minor adjustments needed.

TTFN

Regrads
Well done,
do you have any photos?
I have been tweaking a few things on my 2" burrell since i first lit a fire last weekend. the only problems for me are with the non return oil valve and the whistle, hope to sort those in time for another fire next weekend

. work is getting in the way this weekend

...



Number of posts

: 107


Location

: Norfolk (2" Burrell)


Registration date :

2008-07-01



Congratulations.

Sound like you had a very successful steaming. Some pictures would be nice.



Number of posts

: 2969


Age

: 50


Location

: Highland, 4inch showman


Registration date :

2010-08-06



Hi all
Thanks for the comments. No decent photos and I don't know how to iattach the short video that I made but here are a couple of stills from it.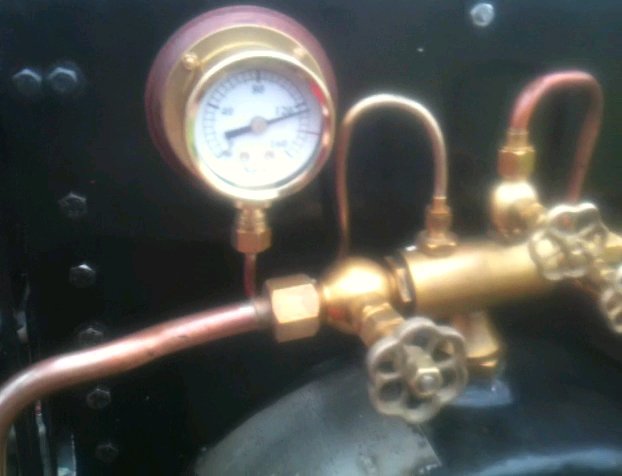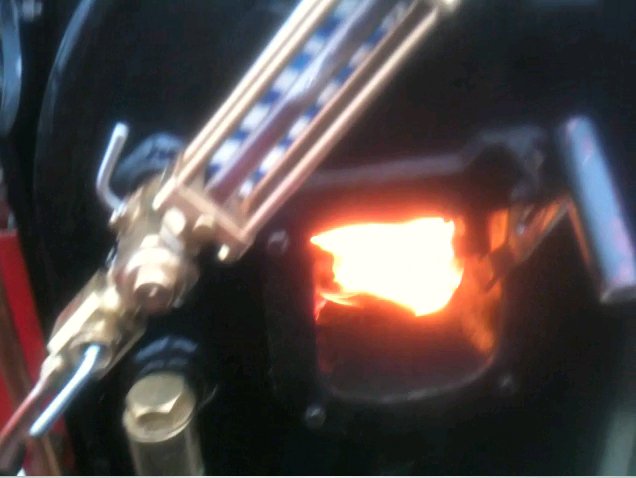 Regards
Tom A
Lynn, will you be at the Deeside Steam Vintage Club Rally at Crathes next week?
Well done Tom, very successful first steaming, like the photo of the fire in the hole!!
Will you be taking you Foden to Crathes, what ever the outcome of steam test?
I'm hoping to go, but had Hernia op yesterday which couldn't be done with key hole surgery, so may be laid up for a little longer than I expected!!
Regards
Tony



Number of posts

: 856


Age

: 63


Location

: scotland


Registration date :

2008-10-31



Hi Tony
I will definitely be at Crathes, been booked in for a while - if I am not able to steam then I am sure somebody will tow me around. That is what I did at Masham and Pickering - not quite the same but better than nothing.

Hope to see you there (hernia permittimng!!) I hope yours heals quicker than mine did from a few years ago!!

Regards

Tom A
Hi Tom

Not able to on the saturday as I am towing the caravan from Inverness to St Andrews for my sister.
Is it a 2 day?



Number of posts

: 2969


Age

: 50


Location

: Highland, 4inch showman


Registration date :

2010-08-06



Hi Lyn
Yes it is over the 2 days Saturday and Sunday 20/21st August. The following is and extract from an advertising brochure:

Deeside Steam and Vintage Club Rally

The Deeside Steam and Vintage Club Rally is held over a weekend in mid August at Milton of Crathes near Banchory. It features steam engines, vintage agricultural machinery and tractors, vintage cars and motorbikesm and demonstrations over two days.

More than 500 vehicles entered the 2010 rally and exhibitis included a 1915 Ford Model T, a 1961 Auto Union 1000 Sp Coupe and an Isseta bubble car, alongside intricate scale steam engines.

The Rally makes for a great day out for all ages. The dates for 2011 are 20th and 21st August.

Regards Tom





Similar topics
---
Permissions in this forum:
You
cannot
reply to topics in this forum