My agricultural 4" has been in-steam for just over a year now and all has been going well. Now I find at high pressures (more than 80 psi) there are signs of leakage from a couple of places in the joint between Cylinder Block and Saddle.

Such a pain to fix because of course the whole cylinder assembly has to be removed from the boiler, valve gear disconnected, etc. etc.

Has anyone out there also had this issue after a year or so of running?  

Has anyone contemplated creating a gasket for this joint rather than just relying on steamseal paste?

Chris



Number of posts

: 19


Location

: Hampshire


Registration date :

2015-04-20



Hi Chris
I have a DCC engine, OK different to the aggy but a gasket was included with the block kit.
You should check the packing list for the cylinder block to see if one should have been included.
If its been missed out then my sympathies as its going to be a job and a half to fit, its a thick gasket and so if you have flushed the block studs with the nuts then you will probably need new ones.
If you get a new gasket then steam seal both sides liberally and it should last a lifetime.
Simon (A full roofer)



Number of posts

: 81


Location

: Derby


Registration date :

2017-07-07



Hi Simon,
Yes, there was a thick gasket for use between Saddle and Boiler and that has proved to be very reliable.
The instructions for Cylinder to Saddle do not include a gasket and just "use plenty of paste".

Does seem like poor engineering not to have a gasket between such critical components at these kind of pressures.
Chris



Number of posts

: 19


Location

: Hampshire


Registration date :

2015-04-20



How much of a leak is there between the saddle and the block ?
Mine was leaking after the whole lot was removed off the boiler to have the steam ports milled out as the sleeve hadnt been pushed in quite right, blocking about 1/3 of the ports and also meaning the cylinder drains were usless as they also didnt line up, these were re-drilled and the ports milled out as much as possible.
My leak was really just annoying bubbles, fizzy bits and the likes, mainly from the front off side area, these were cured with a small punch/chisel then gentley tapping above and below the sealling surfaces to peen (if thats the correct word) the joint together again, the hardest bit was around the front drain port/tap. Basically the idea is to push spare metal into the joint.
It is better to go on the saddle than the block as the block is cast and might just chip off of course so be careful.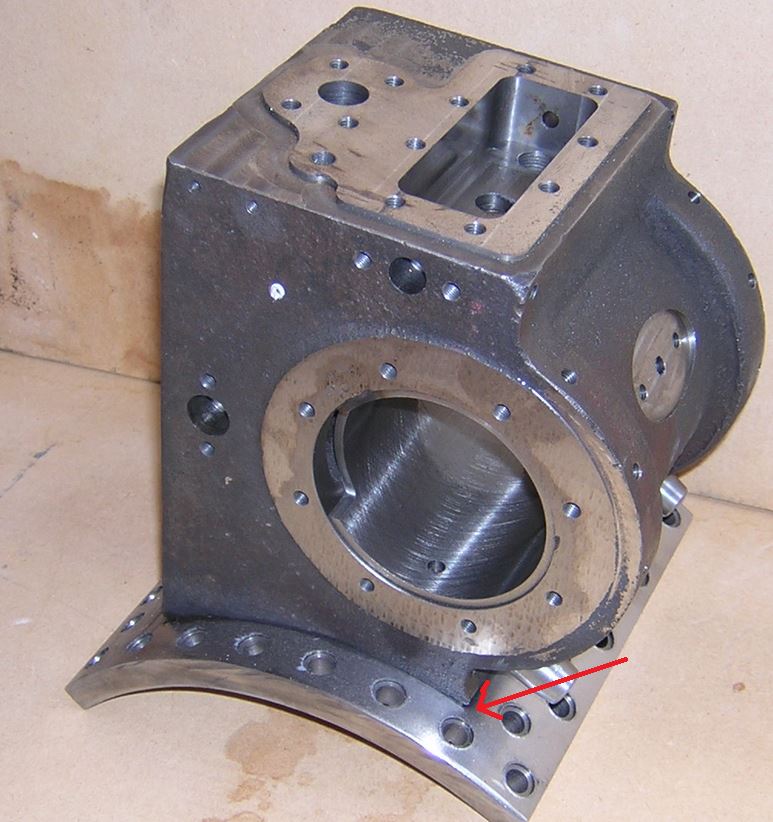 Its a bit nerve racking doing it under steam but its the only way to know where to hit it really and if you're pushing enough metal into the gap. Mines been sound as a pound for two seasons now and hasnt leaked at all.
I suspect it will depend on how much of a leak you have there of course, you'll need a bit of fresh paint around those areas as that will get chipped off in the process but it worked for me and what was advised as an idea via my boiler inspector as a possible cure rather than stripping it all down again.
Of course this relies on the fact there isnt a bigger problem like the securing screws becoming loose ? might be worth a punt if the leaks not too bad ?



Number of posts

: 525


Location

: Hampshire


Registration date :

2013-09-08





Similar topics
---
Permissions in this forum:
You
cannot
reply to topics in this forum