After much steaming here in florida, I found that  water consumption is greater then predicted. What the problem seems to be is there is no superheat on our boilers. A friend here has a stanley and confirmed the problem. He also showed me a superheater design for our derr boilers. It uses 10' 0f  3/4"" by sch 80  pipe and will be mounted at the bottom of the tube nest closest to the burner. This will give the required superheat. I will be building it this spring and posting photos.
Last edited by jjtjr on Mon 07 Aug 2017, 1:31 am; edited 1 time in total
does anyone know the series of steel used in our boilers. Need to know for superheater. dean can have the info.
Got around to making a super heater for the Derr boiler that's in our cars. It is made from sch 80 pipe and sch 80 weldable 90 des and 180 degs fittings. not quite finished yet. When finished it will 8 feet long and will be mounted below the tube nest so the burner flame will strike it. It is TIG welded using 7018 filler rod. The pipe used is 1/2".
this is a good discussion on the building of super heater

https://steamautomobile.com:8443/ForuM/read.php?1,27985
almost done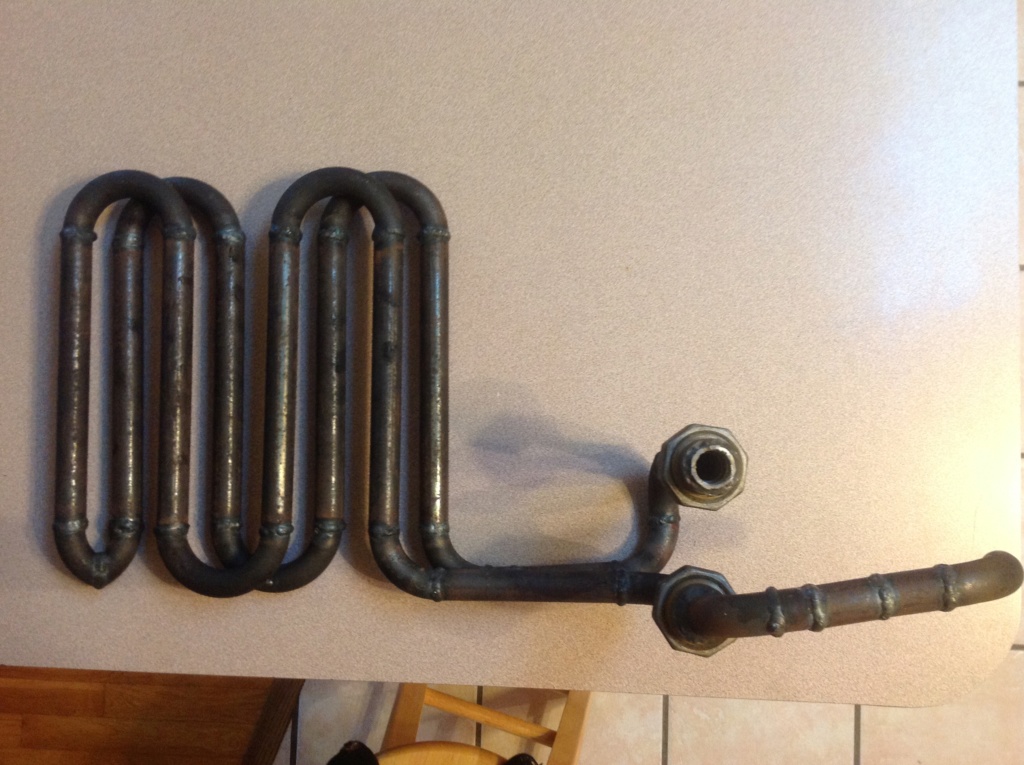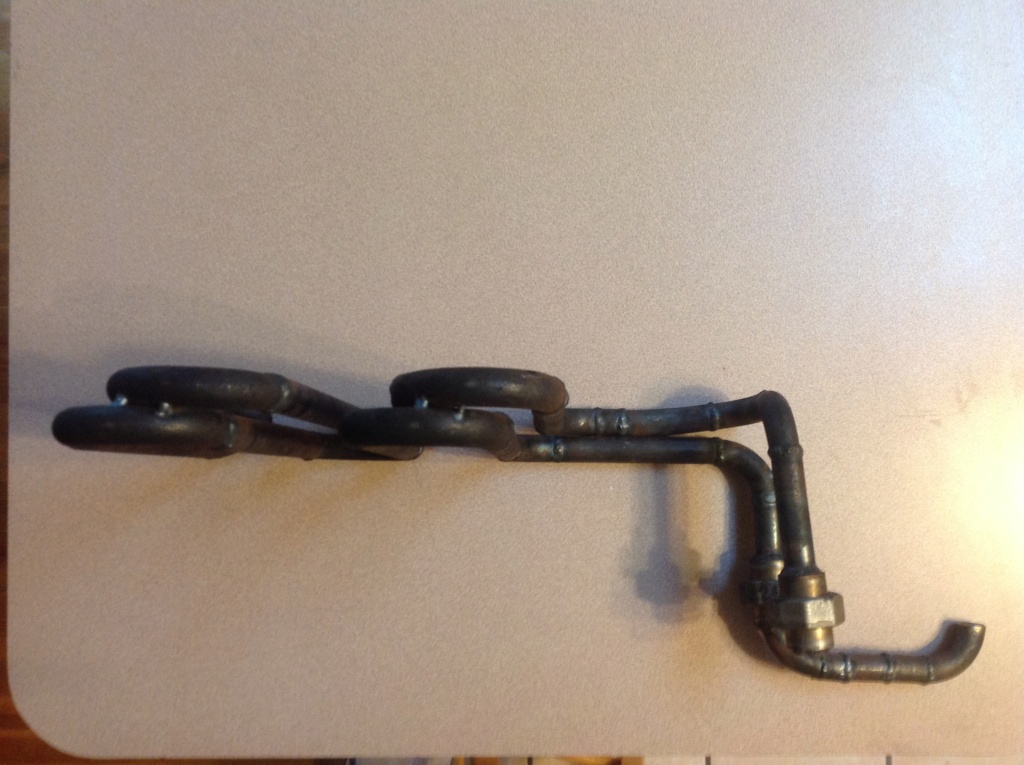 Similar topics
---
Permissions in this forum:
You
cannot
reply to topics in this forum