Hi all you SCC builders.
I'm currently building a 2" Burrell. Im hoping once I've finished my build, got another year or so to go, to build a SCC engine.
Reading on STW site, the engine doesn't come with a roof. I think a road loco looks far better with a roof.
I was wondering if any of you have inquired if STW can suppy a roof for SCC as they do for DCC engine?

Great reading the threads on here, the pictures and level on builds are fabulous.
I just hope when, if I get to build one, I can build a model worthy of being on this thread for SCC engines.

Charlie



Number of posts

: 412


Age

: 57


Location

: Totton, Southampton, Hampshire


Registration date :

2015-01-21



Hi Charlie

I've thought about putting a roof on as I agree with you they look much better, but I wonder how practical it would be. Most engines I see with roofs either take them off or cut big hatches out of them to get to all the controls when driving so I'll hold off for now until I've actually spoken to people who have either showmanship or DCC's and find what they are like to live with.

Cheers

Simon
I hate auto correct on spelling, should be showmans not showmanship

That is a good point, Simon! I have seen a few DCC models with roof's and they do look great. The half roof isn't as bad as the full roof on a showmans engine. Will be a far while before I start my build, it will be interesting to see if the ones being built now, put roofs on or not.
There are some very nice engines on here, be great to see a finished one.

Charlie



Number of posts

: 412


Age

: 57


Location

: Totton, Southampton, Hampshire


Registration date :

2015-01-21



I think i'm in the first batch it SCC's and still have 7 kits to go. I'm enjoying the build but can't wait to get it in steam

Hi Simon, you must be well on you way now, beginning to look like an engine!
I'm on kit 12, my next kit is the boiler, can't wait to start build it, putting all the parts I have together.
I have a thread in the 2" section, its interesting to read and see other builders progress in all the forum.

Hope you get as much fun out of your completed engine as you have building it.

Charlie



Number of posts

: 412


Age

: 57


Location

: Totton, Southampton, Hampshire


Registration date :

2015-01-21



I've made the roof on Hercules semi-permanent and made a sliding hatch at the back for easy access. It also hinges forward for oiling up. The STW Road Loco roof is really well designed and easy to modify if you want. An excellent starting point for anyone wanting to put a roof on their engine.



Number of posts

: 738


Age

: 62


Location

: Illogan Redruth Cornwall


Registration date :

2008-06-29



Hi Steve, the roof you put on your engine, did you get it from STW? Any pictures of your engine/roof?



Number of posts

: 412


Age

: 57


Location

: Totton, Southampton, Hampshire


Registration date :

2015-01-21



Here's a few pics of the roof, it's made from really good quality ply and ash so it's strong yet lightweight.
This shows the sliding centre section made from aluminium.
This shows the cuts done in the back rail, done with a Japanese pull saw (very fine cut)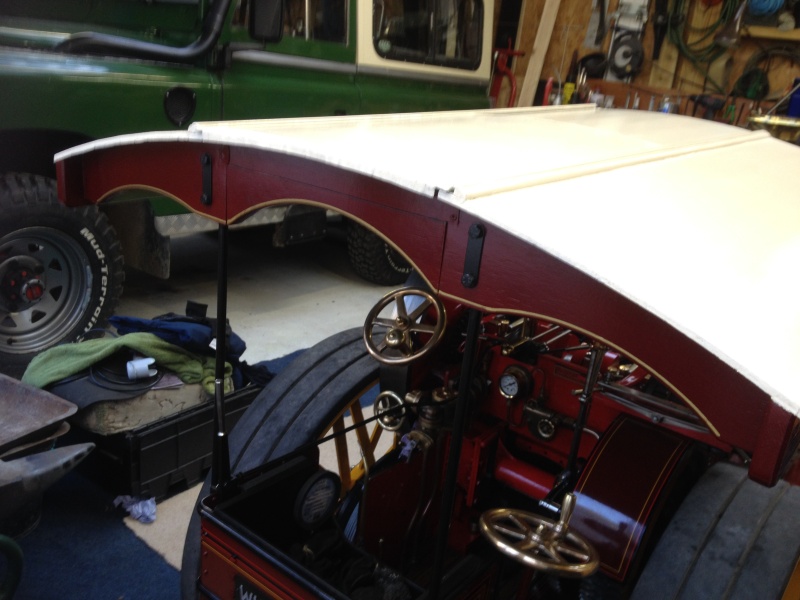 This with the hatch open giving good forward visibility and access to all controls
For oiling up the whole roof tilts forward and is held in place with a stay, the back legs are above head height.
This shows the quick release hinges with a pin & 'R' clip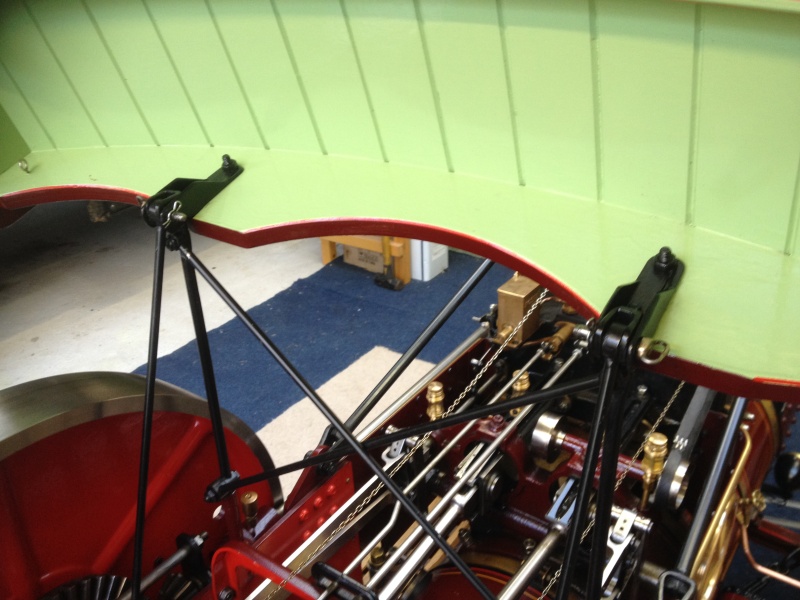 This shows the extra leg as a steady bracket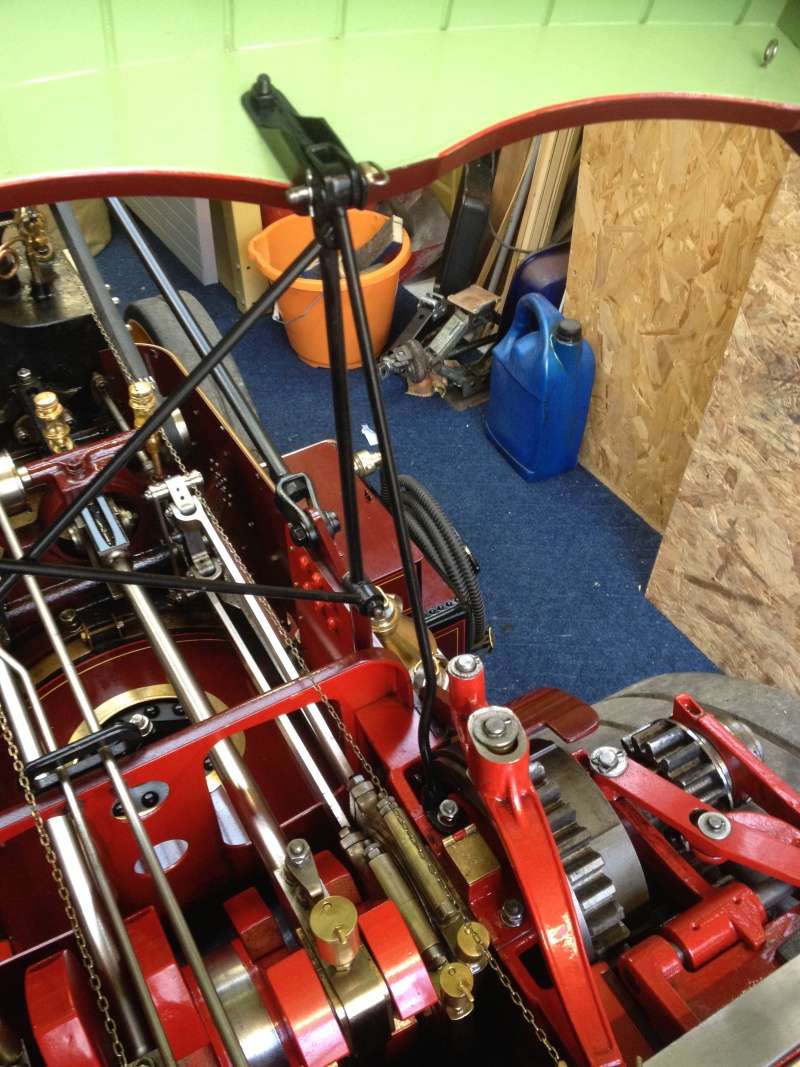 This shows the middle section fitted to the sliding roof, I found it blocked an important part of the forward visibility so.......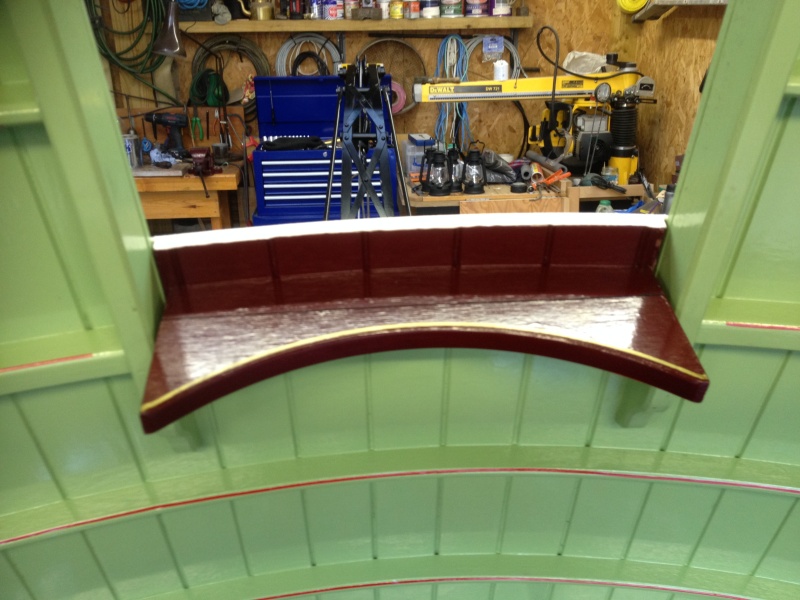 I hinged it and recessed permanent magnets in the wood to hold it either up or down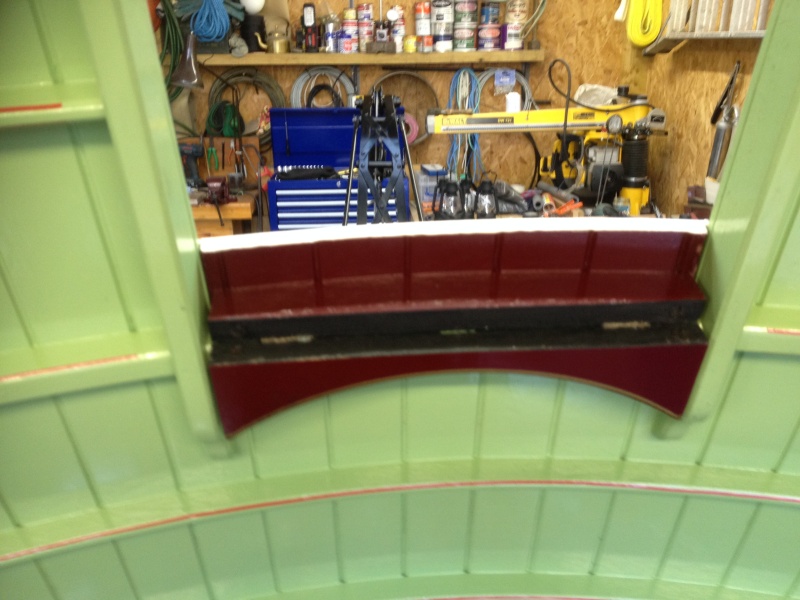 Good forward visibility of both front wheels
A low profile of the sliding roof & when it rains it keeps the coal dry!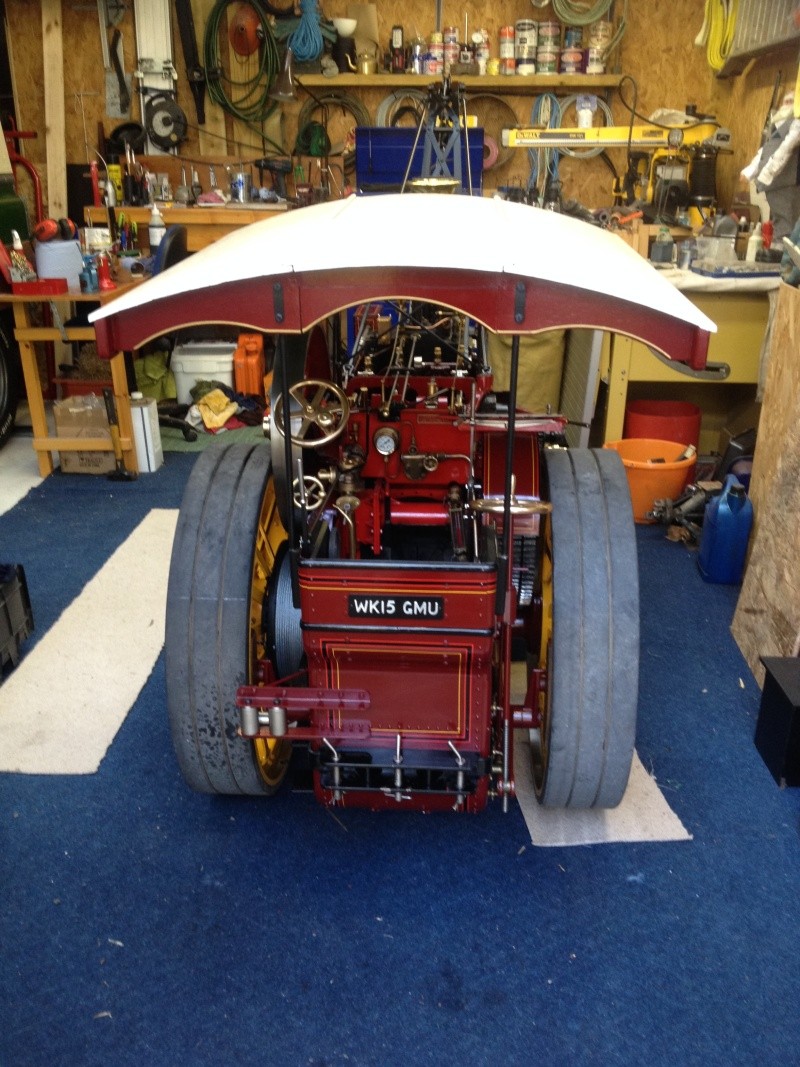 Number of posts

: 738


Age

: 62


Location

: Illogan Redruth Cornwall


Registration date :

2008-06-29





Similar topics
---
Permissions in this forum:
You
cannot
reply to topics in this forum