Hi all,
This is my first post on the forum .......
For the last 8 years I had been working (when time allowed) on a LSM 4" Burrell - completing boiler,wheels horn plates etc. At the end of 2014 I was in the fortunate position to be able to order a full kit for an SC along with water bowser - convinced the "boss" this was a sound investment and after all I have been working on locomotives and my Burrell for the best part of 30 years without fully finishing one! Julia ( the boss and good lady wife) only stipulation was that I was to finish this one - result!
In February I was finally able to visit STW towers and leave with a full SC kit and water bowser - wish I had realised or thought about where all the boxes would go at home.
Anyway, many evenings spent in the kitchen, living room and finally when the bits got too big, the garage ended in a fully functioning 4" Burrell SC - we did lose the dining table for over a month while the tender ( and a few other bits) lived on it for painting / lining. It has taken me 12 weeks to get to where I am now with an engine that steams and drives very well. This was a thoroughly enjoyable project working with well engineered parts and fantastic support from Dean and Steve when the odd problem was encountered - customer support is at the heart of STW along with sound engineering so a big thanks to all at STW for making it possible for
dreams to be finally realised. It was great for me to go back to my mechanical and race engine building roots instead of the zeros, ones and silicone I work with day to day now. Getting hand scrapers and plastigauge out to fit bearings properly was great - old skills are never lost.
The engine ran great on air from the start - 10 psi with only a few very minor air leaks and even better on steam.
I'm now learning to drive, manage water and the fire - not as easy as it looks as I found out on Sunday, but we did manage a couple of laps of the estate.
Here are a few pictures of where I have got to so far - still need to fit the toolbox, rear wheel hub caps and finish lining the bottom of the tender and various other bits that just need final finishing.
Big thanks to all who have posted on the forum - think I've read most posts as they are really informative and provide good info and some early warnings. Thanks to The Coal Man Andy Holmes for advice on coal and how to fire
Here are a couple of pictures from this weekend.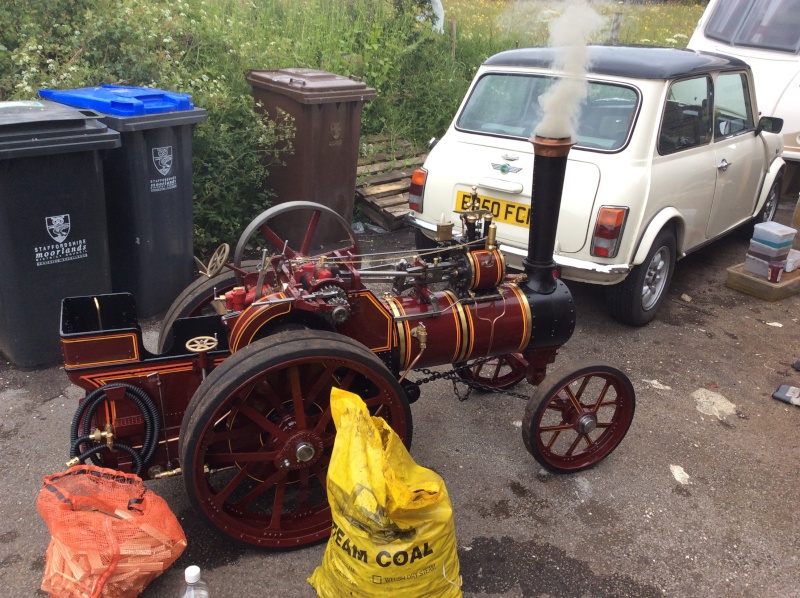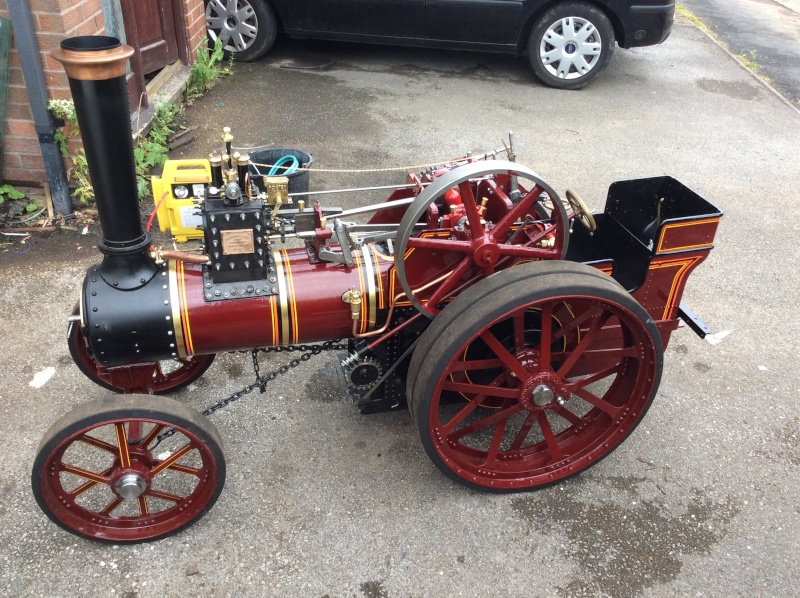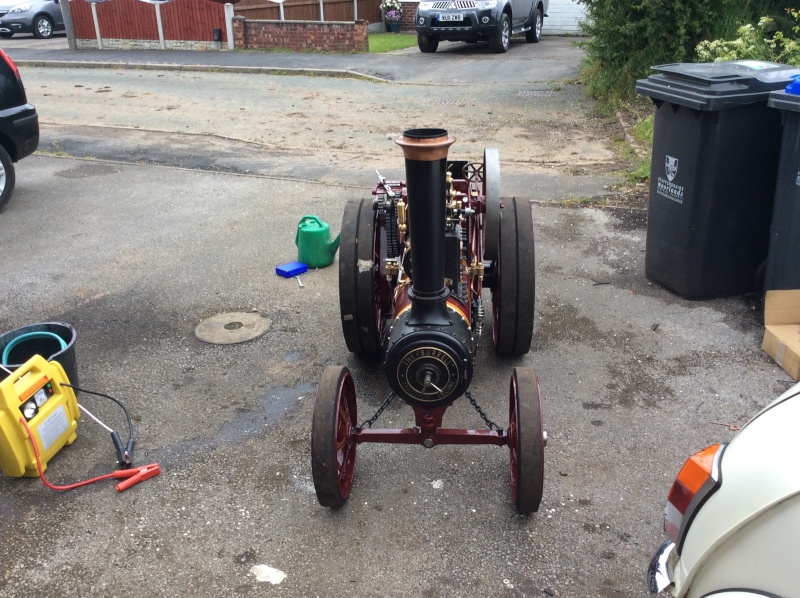 Number of posts

: 10


Age

: 50


Location

: Cheadle


Registration date :

2014-11-30



Very nice , all your hard work has paid off.
Kev



Number of posts

: 410


Location

: Hertfordshire 4 inch; DCC road loco


Registration date :

2011-01-27



Looks lovely, wow 12 weeks start to finish, thats not bad going at all and just goes to show what can be achieved with an STW kit




Number of posts

: 517


Location

: Hampshire


Registration date :

2013-09-08



well done looks very nice..



Number of posts

: 214


Age

: 48


Location

: worthing


Registration date :

2011-06-07



Thanks All,
These STW kits are very well engineered and the support Dean and Steve provide is excellent.
Been a good 12 weeks with a few trials - learning to coach paint and line was the biggest challenge but the info on this forum really helps.
Just need to get her finished, named and the bowser tank painted - took her out on Sunday with it in primer.
Got loads to learn about driving and steaming and then hope to see you all on the rally fields.
Thanks
Graham





Number of posts

: 10


Age

: 50


Location

: Cheadle


Registration date :

2014-11-30





Similar topics
---
Permissions in this forum:
You
cannot
reply to topics in this forum