Any idea when the boilers are likely to be ready and when will you be needing the second payment, cheers all. 

Dave

Did you get a reply from STW about the boilers or the boiler deposit? I hope that your Foden is coming on well.

Bill
Phoned them in the end the next kit is the crank then the boiler payment then the boiler think were on easy payment scheme of a kit ever six weeks. Fodens coming on well just need more bits,hope all is good your end. 

Thank you for the information.  It is always good to know what is coming next and what the schedule is for the near future.  Any parts are always welcome but I look forward to receiving a boiler, as we have a number of parts which are waiting to be fitted to the boiler already.  I am not being inpatient, as I know that when we get the boiler we will have a great deal of work to do.

Bill
Last edited by burrell1 on Wed 19 Mar 2014, 3:14 pm; edited 1 time in total
Its great when the boiler arrives and everything gets bolted together. Since Christmas I have got my living room back. 




Number of posts

: 1058


Age

: 44


Location

: Chandlers Ford Hants 4" showmans & 4" Roller


Registration date :

2010-11-26



Hi Guys,
Just something to wet your appetite.
Here's the first two 6" Foden boilers almost complete. It is only taking just over a day (four per week) to get each boiler to this stage so they should be coming through quite quickly now. (Only 38 to go!!)
Don't get too excited yet as they still need to be machined and tubed and then tested/final inspected by RSA however this part is relatively quick in comparison to what has already been done.
Dean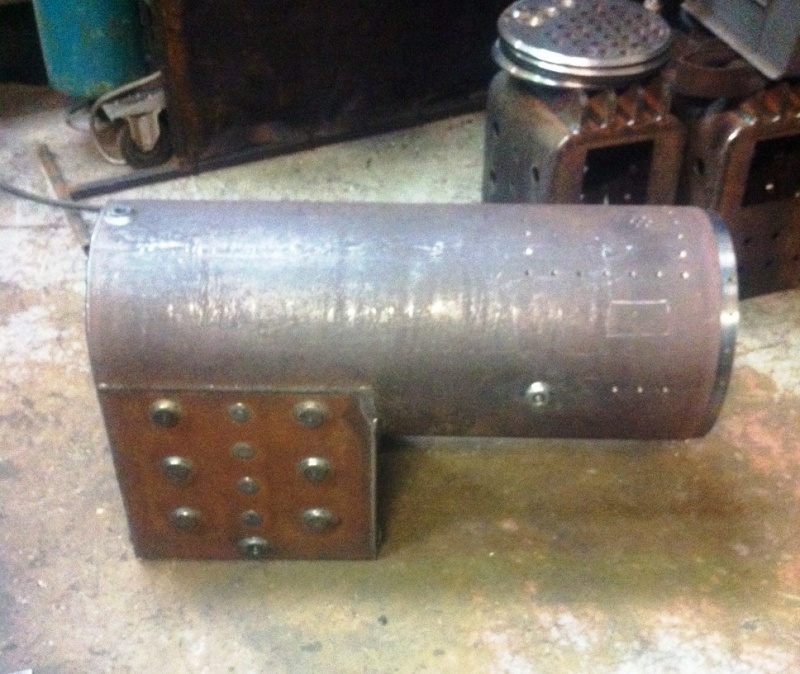 Admin




Number of posts

: 919


Location

: Daventry UK


Registration date :

2008-06-18



That is one awesome looking bit of fabrication... I just love seeing pictures of the boilers for all engines you produce at STW, it's the heart of the machine & almost completely covered with "stuff" by the time all is finished!!
Actually, more pictures of general production would be appreciated... Craig!!! (As if you didn't have enough to do!!) 

Reagrds,
Tony



Number of posts

: 856


Age

: 63


Location

: scotland


Registration date :

2008-10-31



Dean

Thank you for the update and the pictures of the boilers under construction - they look great. I have just got a text from Interlink Express for a delivery tomorrow but I think that this will be a bit early for a boiler!! I presume that this parcel will be the crankshaft. I look forward to collecting a boiler from the factory and being able to see all the team again.

Bill
Cheers Dean looking bloody good vans fuelled up and ready to come and pick mine up and say hello as soon as your ready,thanks again 



You are going to need an engine crane when you do collect it.
I had a look at the first boiler while collecting the crankshaft kit ... and it is rather heavy !!!  


I could not even start to lift it  

So be prepared and get yourself ready for some heavy lifting  




Number of posts

: 53


Location

: Rushden, Northants


Registration date :

2011-11-09





Similar topics
---
Permissions in this forum:
You
cannot
reply to topics in this forum