Dwain and I were at the Onslow Park Rally for the bank holiday weekend before Dorset and we had two great days there as the weather was kind and Dwain finally tested his engine. Blackbeard also had a go at heavy haulage by pulling Dwain's engine plus a 4" McLaren road loco and did some cooking on the shovel too, managed to do bacon, sausage and a couple of fried eggs although the latter was tricky as the shovel has an open end. Declan found that it was possible to toast marshmallows over the chimney too. Dwain's wife and children came on Monday and were most impressed with the cooking possibilities so watch this space for more news on what happens next time they go out with the engine.
We had my nephew's daughter join us as our steam apprentice as we had bought her a boiler suit and gloves at Pickering. she really enjoyed it too as you can see.
After all this Blackbeard was put on a full size low loader with the Foden Showman's engine Prospector and kindly taken to Dorset for the STW stand by Eddie Atkinson. Blackbeard was actually steamed at Dorset to get him from our camping area behind the Saunders stage to the STW stall in the shopping area - via the big hill by the play pen in top gear.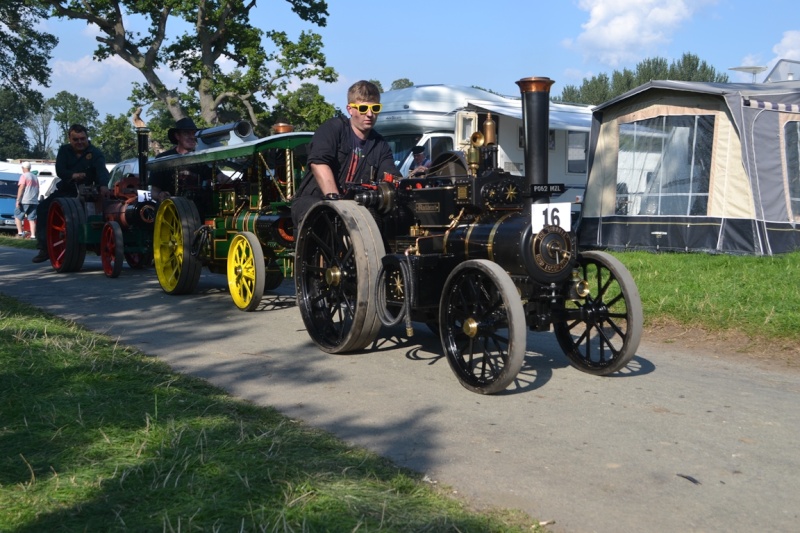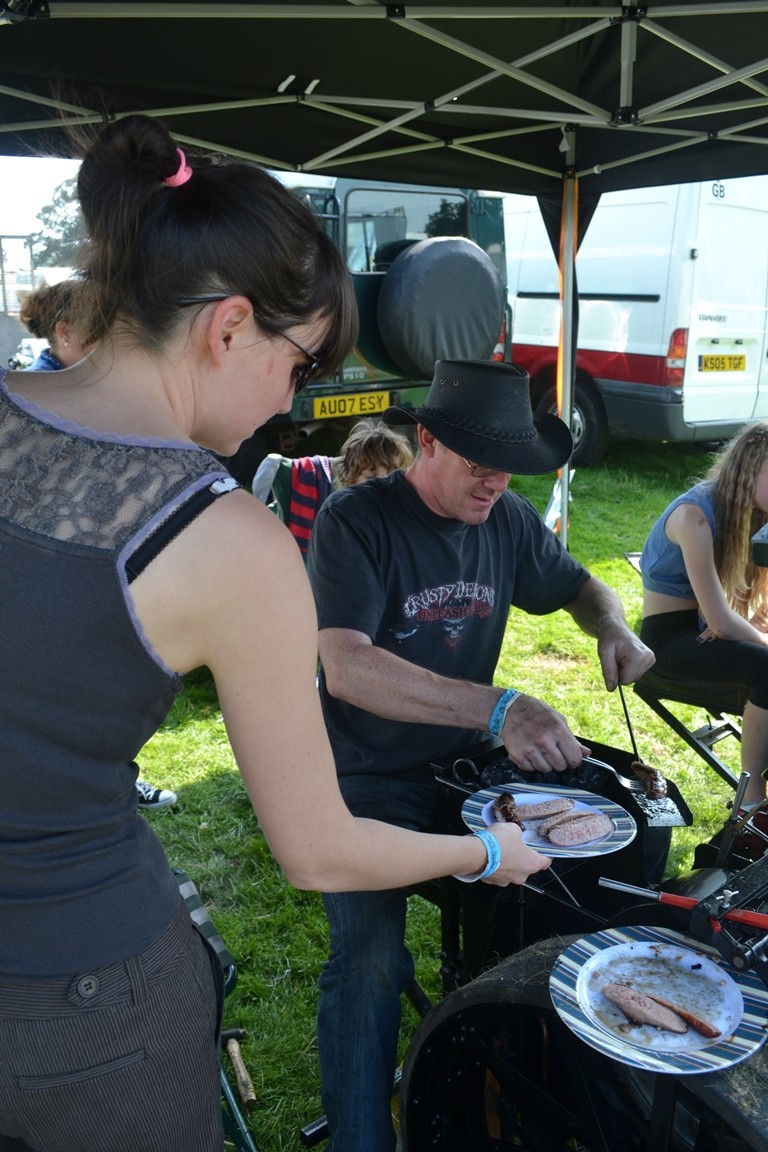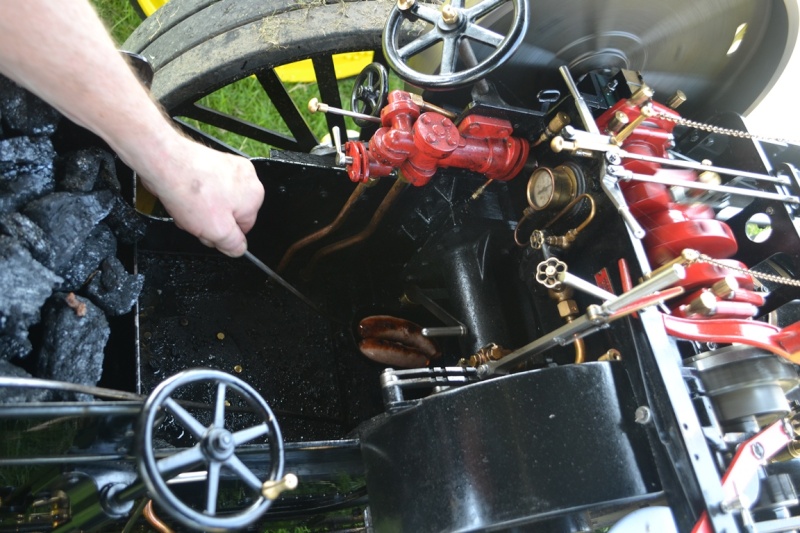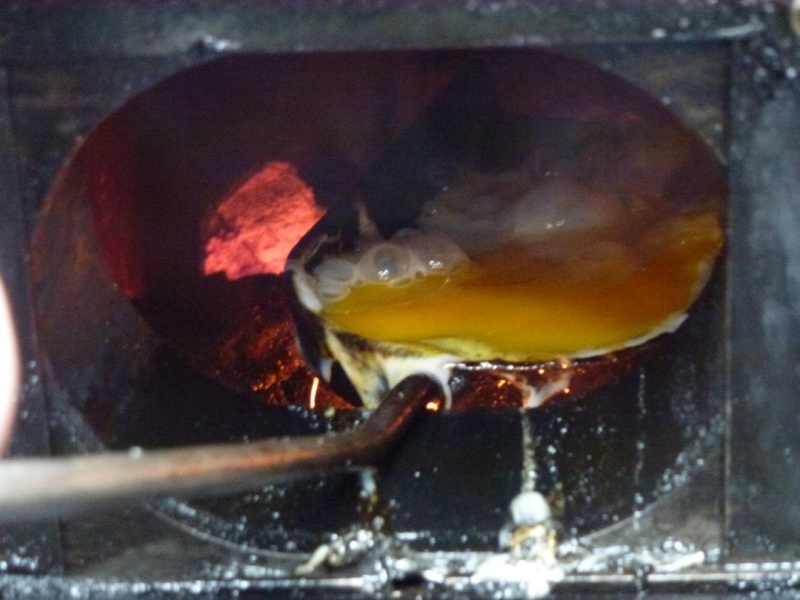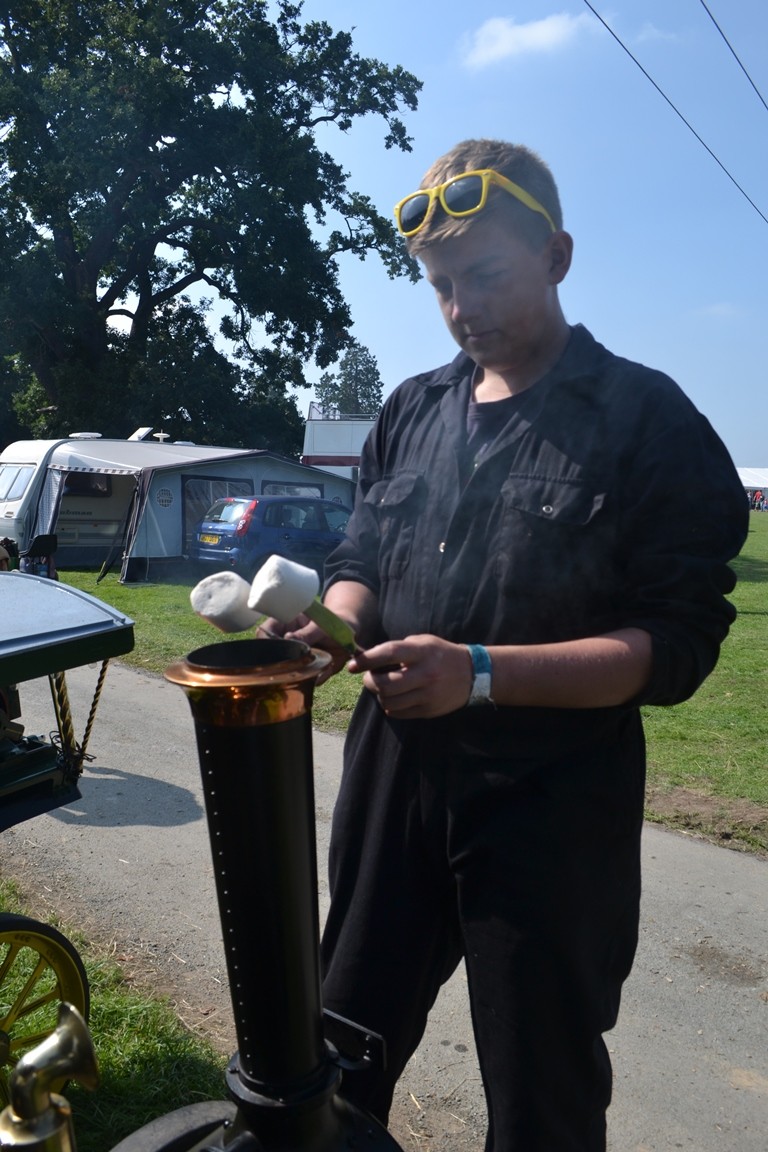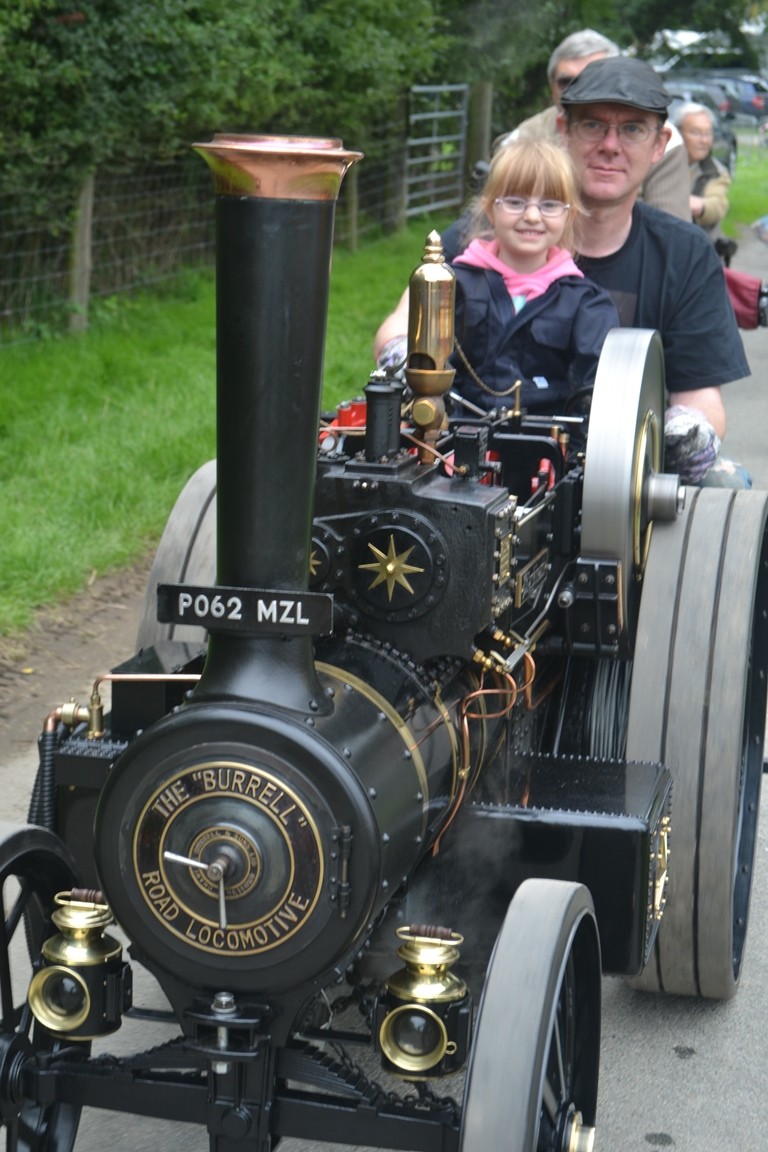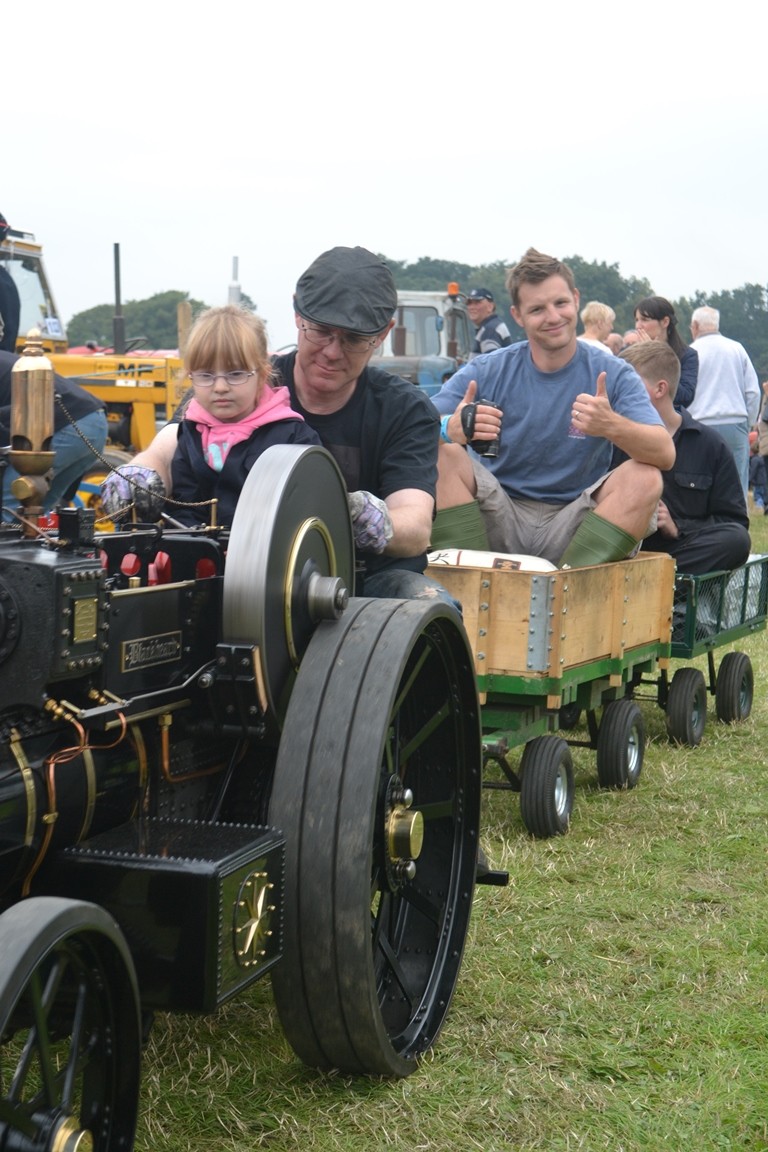 Brian,
Great photos, the kids and the misses really enjoyed the day and now are looking forward to another rally which is a big step forward.  Your cooking skills were also a positive talking point on the way home.
one very important point you have forgot to mention which needs to be discussed and that is 'an RL owner driving a SM Engine

'  Looking forward to the next one, I will bring the meat.
You will have to send me the photo of Alexandra driving the engine.
Great weekend
Dwain



Number of posts

: 187


Location

: Cheshire


Registration date :

2011-01-30



Dwain
I think I need Danielle's Photoshop skills to paint me out of that picture

Will your family come to the Leigh Arms then? We can have some more fun cooking there too. Get a boiler suit for your son too so he can start his steam apprenticeship.
Also, I do hope Brian finally lights a fire in his engine by then.
Cheers
Brian



Number of posts

: 3022


Age

: 50


Location

: Highland, 4inch showman


Registration date :

2010-08-06



There should be an article on cooking in the next issues of 'Steaming' the NTET magazine.
It's quite useful to have a wooden handle on the shovel to hold onto easily. It also balances the weight of the blade when you rest the back of this over the fire hole door surround, ideally with doors closed.

Tim



Number of posts

: 575


Location

: Herts


Registration date :

2008-07-02



Thanks Tim

I have actually got a design in my head now for a shovel specially for cooking on - double the length of the standard issue one with all four sides closed to allow the eggs to be done easier, watch this space. The bacon and eggs were done on Sunday with doors open and the pressure did go down quite a bit. On Monday with the sausage I closed the doors and it was a lot better so I am getting the hang of this now. I will try and sort out a rack of some sort for the smoke box before the Leigh Arms do so we can get a few items in together, it is certainly quite satisfying now I have done it in miniature too.

Brian
There is an inherent problem with the 4" shovel I have a 12" appetite:lol:



Number of posts

: 424


Age

: 63


Location

: Nottinghamshire


Registration date :

2011-07-25



IanL wrote:There is an inherent problem with the 4" shovel I have a 12" appetite:lol:
You'll need 3 engines then Ian.

Brian
I bet it looked great coming down the motorway of the back of a low loader.



Number of posts

: 1058


Age

: 44


Location

: Chandlers Ford Hants 4" showmans & 4" Roller


Registration date :

2010-11-26



Robfishman wrote:
I bet it looked great coming down the motorway of the back of a low loader.

Unfortunately I never saw it on the road as I went home Monday evening leaving Declan, Danielle and the caravan at Onslow Park then came back down with the wife on Tuesday. By the time I got to Dorset it was already there delivered and in our camping area behind the stage show, hopefully someone did somewhere and got a picture.
A big thanks went to Eddie Atkinson for taking it down for me. He normally has the Foden showman's engine, Prospector or the WD Foden wagon to play with - both owned by Mike Wilkinson from Blackpool.


Similar topics
---
Permissions in this forum:
You
cannot
reply to topics in this forum