Steve & Dean,

Please can you update us on the current progress of the Foden boilers.

Thanks
Kieran



Number of posts

: 15


Location

: Herts


Registration date:

2008-06-19



Hi Kieran

As you are probably aware, any pressure vessel the size of the Fodens boiler needs design approval before it can be made as a commercial endeavour. The approval is carried out by what called a 'notified body', in our case Royal Sunalliance. The design approval is quite an extensive dosier in this day and age if its done properly. It covers everything from the actual design, stress calculations, risk assesments through to construction and testing proceedures to the actual operating instructions. The approval has also to apply to the actual manufacturer, so even if a design has been around for a long time a new manufacturer has still to submit the design for approval. I'm pleased to report that RSA approved our design for the Foden boiler last week. I'm now in the process of obtaining quotes for the steel and laser cutting. The boiler barrel will need to come from Germany and should be ordered, either later this week or early next, once I've got some prices from the laser cutters. When I have a firm delivery date for that I'll move on to ordering the actual boiler plate. We're busy at the moment machining all the weld preps for the Burrell boilers. It is out intention to continue staight after with the Foden plates. As soon as I get some firm dates, I'll post the on the Forum to keep you advised.

Regards

Steve & Dean
Hi Foden Builders,
The boiler barrel material has been delivered (a photo is below) and the boiler plate work is due in any day. There are still a number of customers who have their initial boiler payment outstanding. Please pay this immediately so not to hold up manufacture and delivery for you and other customers. We will add an anticipated despatch date once we are slightly closer to actually starting the assembly.
All the best
Dean & Steve
Hi Steve & Dean

It good to here that you are to make a start on the Boilers, I am still out standing a Manhole Cover
All the best paul



Number of posts

: 2


Registration date:

2008-06-23



Hi Foden Builders,
Below are a few photo's of how the Foden Boilers are coming along. Royal Sun Alliance have visited and approved our procedures plus determined at what stage they require checking. All being well we hope to have a batch of boilers ready within approx 4 weeks.
Dean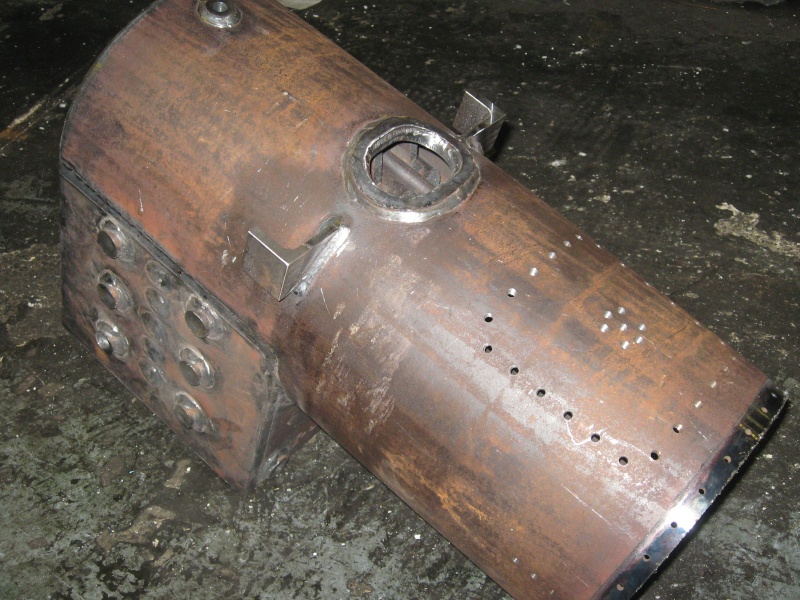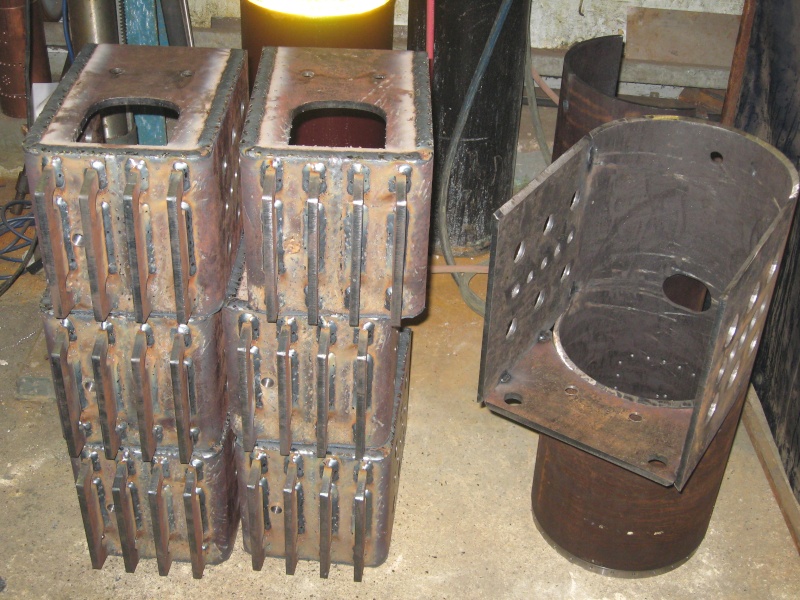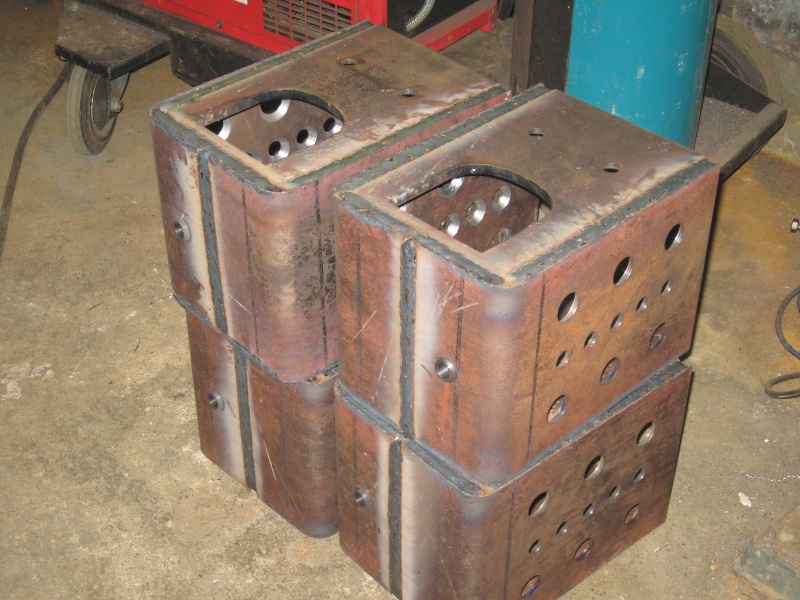 Hi All,
A photo of seven Foden boilers on test after being passed off by RSA today.
Two of these have already been allocated. If you have not been contacted recently and still require a Foden boiler then please feel free to get in touch.
All the best
Dean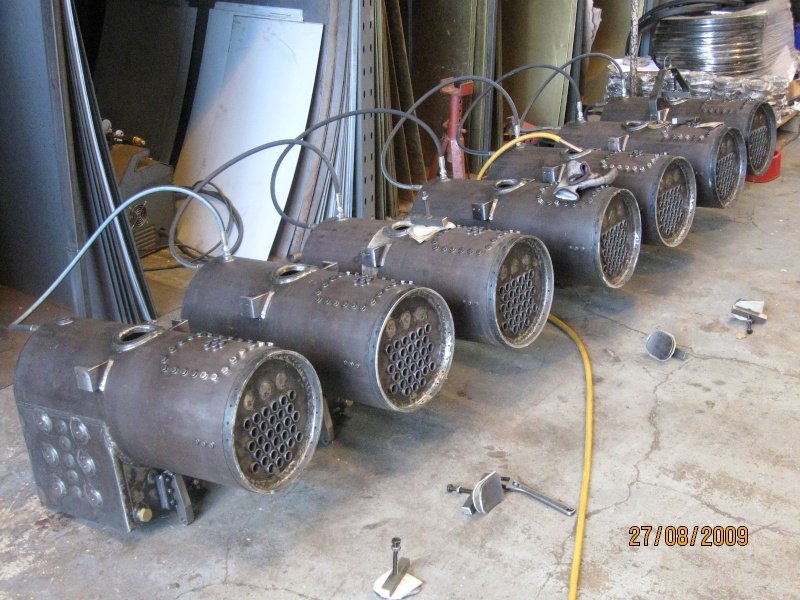 Hi Guys,

Could you please post the overall dimensions (Length x Width x Height and Weight) of the foden boiler on the Forum. It will help us to determine the best way to collect them. I am hoping that it will fit in the back of a Landrover discovery, if not I will use my large van trailer in which case I may be able to collect more than one if there are any others that need delivering down South in Kent or the surrounding area.

Thanks,

Neil



Number of posts

: 2


Location

: Northwest Kent (4.5" Foden)


Registration date:

2008-06-18



Hi Niel, I collected mine in the back of a 750 Volvo estate. Had no problems getting it in or the ride back home. Hope this helps. Mike



Number of posts

: 65


Location

: Pickering North Yorkshire


Registration date:

2008-06-16



Neil
The boiler is not that big its a short stumpy thing unlike my 4" burrell one. I have just been in the workshop for you and taking a rough measurement as it is in the foden the length is about 630mm and the width is 270mm and the height is 400mm i am unsure of weight but 2 people would easy lift it.

Hope its of some use
Mark



Number of posts

: 142


Location

: SHETLAND 4 1/2" foden


Registration date:

2008-06-19



Guys,

Thanks for the feedback, I will check tonight but hopefully I will be able to fit the boiler in the back of the Discovery and not have to use the large trailer. All I need to do now is to arrange collection from the boys at S.T.W. and start building!

Thanks again,

Neil



Number of posts

: 2


Location

: Northwest Kent (4.5" Foden)


Registration date:

2008-06-18



Neil

A Foden boiler will certainly fit in a Discovery but it is heavy so you need to exercise care when lifting it, probably best to be lifted by at least a couple of strong people and I would suggest you place it on at least a 19mm thick board in the back of your Discovery otherwise it will probably damage the floor covering. I found that it was very heavy even when it was resting on the floor and I only needed to turn it over.

Paul



Number of posts

: 34


Location

: LEICESTERSHIRE (FODEN)


Registration date:

2008-06-14



Dean,
Are you sure these boilers are on test, wont the air escape through the missing manhole covers??







Number of posts

: 352


Age

: 104


Location

: Isle of Wight (2" Burrell & 5" Duchess ex MW)


Registration date:

2008-06-18



---
Permissions in this forum:
You
cannot
reply to topics in this forum