hi,

I have been driving for 5 miles now and discovering the secrets of steam. great fun.

after testing the safetyvalve it does not close anymore. i think some dirt is between de opening and the valve. does anyone know how to solve this problem ?

best regards,

roel
Hi Roel


Not sure of the answer. I will ask my father tonight as he use to be a pressure systems inspector. Can you post a picture of the safety valve to aid identification.




Number of posts

: 2981


Age

: 50


Location

: Highland, 4inch showman


Registration date :

2010-08-06



Hi Lynn,
I will take the picture tomorrow morning, i have to take the sidepannels off first.
thanks.

roel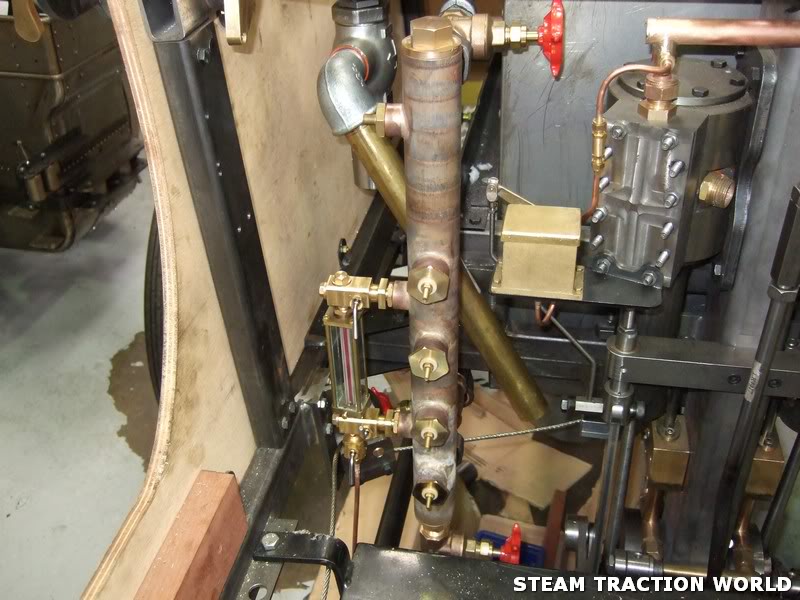 this is the valve on ther left site on the picture from the control model.
Hi Roel

Sorry. Fathers only suggestion is to take the safety apart. Please check with STW first and see what they recommend.



Number of posts

: 2981


Age

: 50


Location

: Highland, 4inch showman


Registration date :

2010-08-06



Roel,

Is the car you are assembling from the current batch?

If yes then the safety valve you have will be the one we purchased that is commercially available rather than the old batch, which we made ourselves.

The commercial valve will be under gaurantee so please do not take apart as if there is a problem we can get it replaced.

Dean



Number of posts

: 916


Location

: Daventry UK


Registration date :

2008-06-18



What I do On my car, Which has a code safety valve, is set the pressure cutout at about 5 psi less then the safety. This way the safety will lift some time during the day when the pressure goes up, this will only happen when the car is just sitting and not on the road. When the safety lifts it will keep itself clean.I changed the safety when I first acquired the car because I didn't feel confident with the safety that came with the car. I wanted a safety that was calibrated to a set pressure by the manufacturer and sealed. After doing some research on the original locomobile I found that their safety was set at 240 psi so I installed a 250 safety and set the pressure to 245 psi. so far all is working good.



Number of posts

: 117


Age

: 70


Location

: New Jersey,usa


Registration date :

2009-07-28



i took the upper part of the valve apart ( not the sealed part with a wire and a seal) there were some very small metal parts between the valve. everything is ok now.
what a great fun to drive this steamcar. in only a few minutes it reaches his steam pressure.
It takes more time to explain my neigbours that it is steam they see en not smoke.
thanks to Dean and his team for this nearly perfect kit. Now i am waiting for the seating because sitting on the wood panel is very hot.

roel
It is the current batch.
Am i the first steaming from this badge ?

roel


Similar topics
---
Permissions in this forum:
You
cannot
reply to topics in this forum